With the fierce competition between the telephone operators in Brazil and increasing demands on the part of Anatel, the quality of the connections and the plans has a tendency to improve more and more. There are many inexpensive options today for customers to make low or no cost calls that it is difficult to choose the best plan for making and receiving calls.
The TIM carrier with its pre-paid Infinity plan comes out ahead, with calls to TIM costing only R $ 0.25 and for local fixed only R $ 0.50, with unlimited time. In some places in Brazil, the quality of the TIM links is a bit of a problem, but it is something that the operator is soon looking to solve, since Anatel is on top with all its requisitions and impositions.
The other operators, such as Vivo, Claro and Oi, responded to this tactic in a less aggressive way. Virtually all of them give recharge bonuses to customers or make the calls to the operators' own cell phones cheaper. Oi in its postpaid plans also enables free fixed-to-fixed calls.
What is important to remember here is that all operators make very low value for calls between cell phones of the same company. So when it comes to choosing a plan, see which phones you're calling the most and try to find out which carriers your friends use the most, to choose the best and most economical option. Prepaid plans, most of the time, are the ones with the best and cheapest deals, including in some cases free calls as well.
Now for those who have access to the internet or a cell phone with a 3G data plan, you have some program options that can give you up to 30 minutes of free calls to landlines. Below is a short list of the programs you can use both on your computer and on your mobile phone and the advantages of some of them:
Fring – your friend does not need to be registered to receive calls from Fring;
Skype – the most famous VoIP program, has a very high price for international calls;
Talky – you get 30 minutes to talk to landlines daily;
Viber – Much like Sky
Freakom – up to one minute sponsored links, you only need to listen to a 24-second advertisement before. For now, only available for the Sercomtel of Londrina in Paraná;
TellFree – up to 10 minutes per call, unlimited;
Click Wheel – up to 2 minutes per call, unlimited;
Evaphone – up to 2 free calls per day for Fixed Phones and Cell Phones;
YoLlamoGratis – up to 3 free 5-minute daily calls to landlines;
I Call Free! – up to 3 free 5-minute daily calls to landlines;
GizmoCall – up to 5 minutes per day if registered for landlines;
Jaxtr
ADPHONE
VoipRaider
JustVoip
VoipCheap
VoipBuster
While in Brazil options such as Google Voice, which makes free calls to US phones, are not yet available, we have several options that can remedy this lack. Some of them are not free, which is also not a problem due to the higher values ​​of the calls. What the consumer should be aware of is that with the amount of options available, it is easier to seek the best quality or that best suits your needs for greater savings and comfort when making calls to friends and loved ones.
Gallery
How To Make Free International Calls On Android Mobile …
Source: www.youtube.com
How to make free calls to india
Source: www.slideshare.net
How to Make Free Voice calls from PC/Laptop to Mobile …
Source: www.alltop9.com
HOW TO MAKE FREE HD CALLS & FREE SMS TO ANY NUMBERS …
Source: www.youtube.com
How To Make Free Calls From PC and Android
Source: www.youtube.com
How to make free international call
Source: www.youtube.com
How to make free Phone calls from a PC or Mobile?
Source: www.youtube.com
How to Make Free Calls With Freephone2Phone.Com: 6 Steps
Source: www.wikihow.com
How to Make Free Calls Online Without Registration(PC to …
Source: www.shoutricks.com
How to make free calls without registration
Source: www.tricksbystg.org
[EvaPhone]
Source: 100pakweb.blogspot.com
How to make free calls all over india
Source: www.youtube.com
How to make free calls from PC to mobile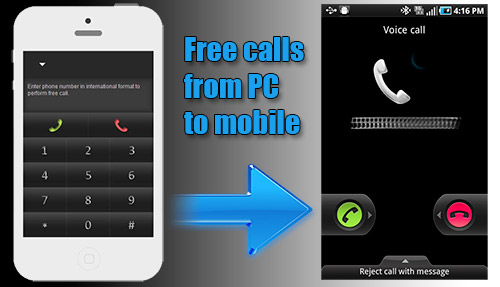 Source: www.ievaphone.com
How to make a free call without talktime 10000000%works no …
Source: www.youtube.com
How To Make Free Calls To Mexico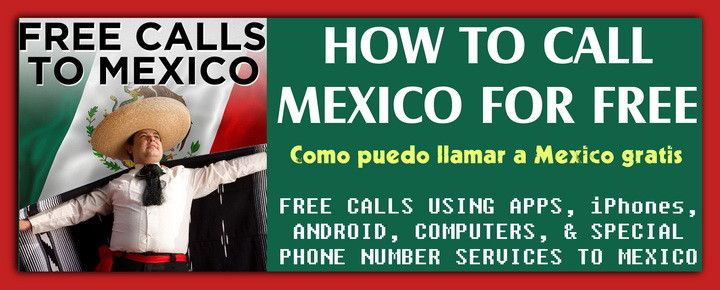 Source: sites.google.com
How to Make Free Calls to Pakistan via Skype
Source: www.pakistanhotline.com
How to Make Free Calls: 8 Steps (with Pictures)
Source: www.wikihow.com
Get a Free Local Number for Calls & Texts in France and …
Source: culturepassport.co
How To Make Unlimited Free Calls All Over The World
Source: www.youtube.com
How to Make Free Phone Calls from a Galaxy Tablet: 7 Steps
Source: www.wikihow.com